Jory says "protect our junk" and "no one likes fried junk" in this episode; he is very close to coming up with the "roasted nuts" line.
This is the first episode to have a sidekick.
Jory once again comments on the "safety" of microwaving during the verdict.
Jon and Jory's Emerson friend Zach Schiffman is the season 1 sidekick. He only appears in three episodes.
This was the last regular season episode to be filmed during the daytime. After this, only season finales and other specials would be filmed in the day.
Jory: Inside, there's three ketchup packets... Now, there's five!
Jory: My God! It's burnt ketchup! Who would have thought?
Jory: It's still cold. Son of a bitch!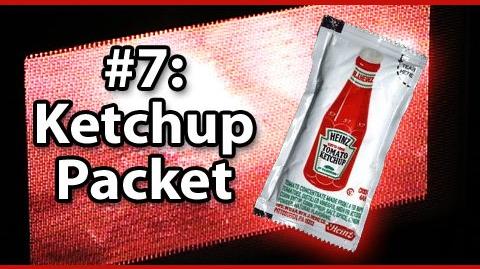 Ad blocker interference detected!
Wikia is a free-to-use site that makes money from advertising. We have a modified experience for viewers using ad blockers

Wikia is not accessible if you've made further modifications. Remove the custom ad blocker rule(s) and the page will load as expected.