The Christmas episode as promised by the guys. For this experiment a Santa Claus toy was placed inside microwave Ivanka, with a small miniature Christmas tree. A small fire occured with smoke coming out of the top. Surprisingly enough Ivanka, who proved herself strong, died on this experiment!
It was not just Santa Claus which was microwaved. A small miniature Christmas tree was microwaved with him.
The two tealights which were standing in the back corners of the cavity during the Halloween Special were left in.
Ivanka seemed to have died on this experiment. Her death can be called quite surprising, as alert viewers of the Samsung Galaxy Phone microwaving know Ivanka was able to stop microwaving by herself as soon her content caught fire! However, Jon's comments have implied that Ivanka may not be dead yet. It turned out Santa Claus did not kill Ivanka but she was unreliable for episode 307 (stress ball), working when they tested her out with a CD but not working for the actual experiment, so they swapped her out and gave her a funeral montage, the first microwave to get any kind of a montage since Shelley in episode 300.
This would be the unofficial "season finale" for Season 11 and the Halloween episode with the eyeballs the "season debut", but since the unofficial 11th season only contains two episodes (304 and 305), neither episode is thought of in such a manner. Alternately, if episode 301-305 are considered season 11, it still is the season finale. Episode 306 (playlist plasma) is sometimes being seen as the start to the 12th season. However, with the return to the JCML 3.1415, that's being reevaluated.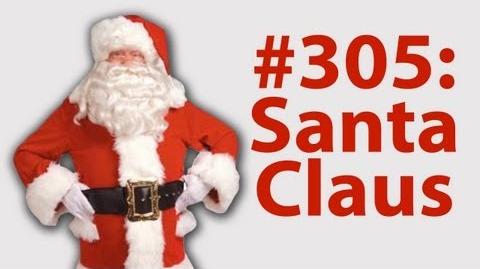 Ad blocker interference detected!
Wikia is a free-to-use site that makes money from advertising. We have a modified experience for viewers using ad blockers

Wikia is not accessible if you've made further modifications. Remove the custom ad blocker rule(s) and the page will load as expected.