Jackie
was the twelfth microwave used on the microwave show, and host
Jory Caron
's favorite. She was named by
Riley McIlwain
, making her one of the few microwaves not named by Jory. Riley named her Jackie because of the Jack o' Lantern sticker she wore. She was a common fan favourite.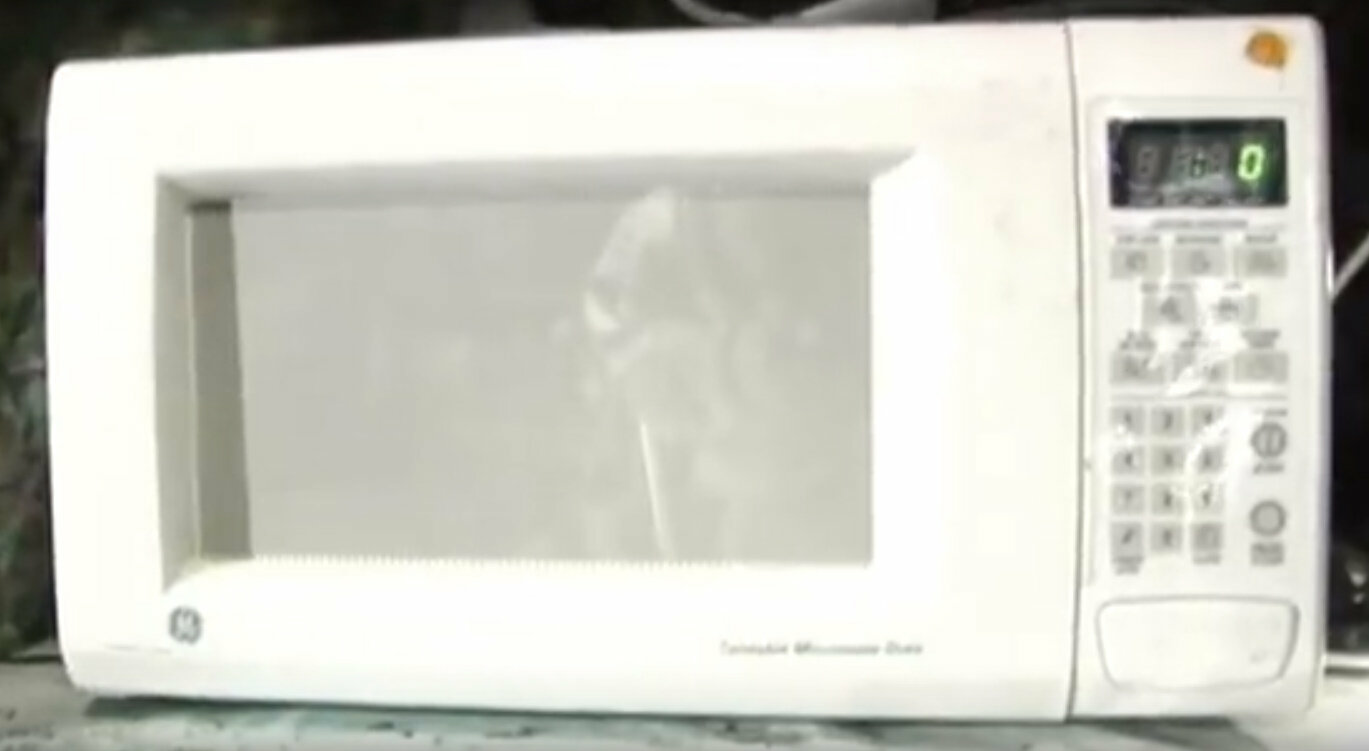 In episode 155 Jackie died while microwaving a slot machine. This slot machine became hot on the inside and eventually started to melt. After the guys ended the experiment, they noticed the display wasn't on, probably because of overheating, and thus she was declared dead.
With 19 experiments Jackie was the third longest lasting microwave. She was followed by Samantha.
Jackie is the twin sister of Jory's old microwave, seen on 'Is it a Good Idea to Panini Press This?' The difference is that Jory's microwave didn't have a jack-o-lantern sticker on her panel. Jackie could have potentially survived for Samantha's episodes as well, had the slot machine been held for the season 6 finale.
Jackie might not have died, but overheated. If you look closely in the tinfoil shield seconds before her "Death", her clock is still on. However, her ultimate fate is unknown. Many other microwaves in the show also met similar fates.
Jackie was bought by an unknown person, and leaving the origin of the sticker a mystery.
Ad blocker interference detected!
Wikia is a free-to-use site that makes money from advertising. We have a modified experience for viewers using ad blockers

Wikia is not accessible if you've made further modifications. Remove the custom ad blocker rule(s) and the page will load as expected.